Wellness
---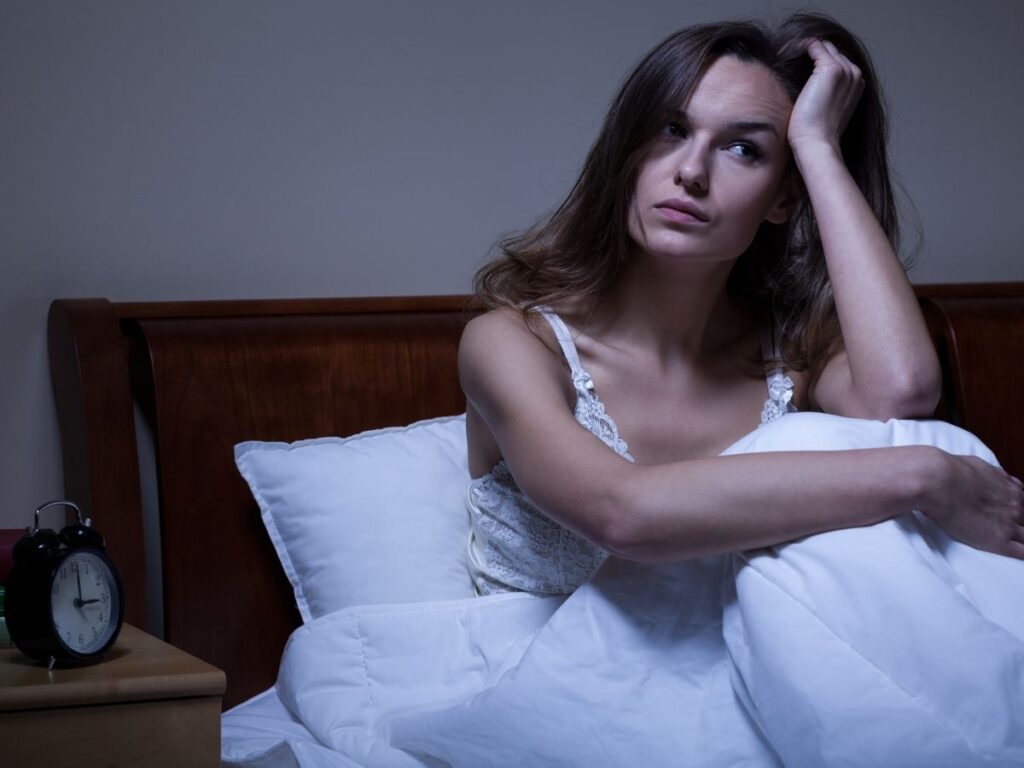 Over 40% of adults in the US report difficulties sleeping, with thousands reaching for over-the-counter sleep aids to help them get a good night's rest. But, with increasing awareness around more wellness solutions, many are looking for a more natural way to get to sleep and stay asleep.
One plant, in particular, has captured the attention of natural wellness advocates, and that is the cannabis sativa plant. More well-known hemp compounds like CBD and THC from the plant have been covered extensively, but the minor cannabinoids, such as CBN, are now starting to garner attention from scientists and those struggling with falling asleep and staying asleep.
But what exactly is CBN? Where it's found, and how is it used?
This article will discuss this little-known cannabinoid, the relationship between CBD, CBN, and other hemp compounds, and why its potential health benefits are drawing the attention of those looking for natural sleep aids and alternative options to resolve their poor sleep health.
What is CBN?
Cannabinol (CBN) is a cannabinoid found in cannabis plants. It's formed by the degradation of THC when hemp is exposed to heat, air, or light, which is why higher levels of CBN are found in aged cannabis. While CBN comes from THC, it does not have the intoxicating psychoactive effects associated with THC.
How is CBN oil made?
CBN can be extracted from the hemp biomass with the use of a solvent, typically either CO2 or ethanol. This process separates the cannabinoids, terpenes, flavonoids, and other compounds from the biomass. The extracted product is then placed in an evaporator that uses heat and a vacuum to remove all traces of the solvent.
At Cannovia, we use CO2 extraction rather than ethanol to ensure that our products are healthier and cleaner because there is no chemical residue and no toxicity risk. We carefully blend the extracted CBN with CBD extract and a natural MCT oil to ensure potency and healthful concentrations to make our popular GOODNIGHT CBN and CBD oil drops. This process happens under strictly controlled conditions for consistency and quality. The GOODNIGHT drops also benefit from the addition of natural peppermint oil for the taste, and we ensure that there are no artificial nasties.
CBN vs CBD: How Do They Compare?
Surprisingly, not many cannabis-enthusiasts know that there are 150 other cannabinoids present in the cannabis or hemp plant. If you can imagine, each and every one of them has its own structure and effect, and each offers a number of potential health benefits.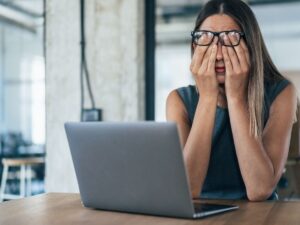 However, most people know about CBD. It is the most abundant cannabis compound and is present in most cannabis products, everything from creams and lotions to gummies and tinctures. CBN, in comparison, is significantly less well-known, and the range of products is also considerably smaller, with CBN found most often in the form of an oil.
The concentration of CBD and CBN found in the hemp plant are also very different. While CBD can often make up 25% of the plant, CBN rarely gets above 0.5%.
CBD and CBN are similar in that neither is psychoactive. Interestingly, the molecular structure of CBN is nearly identical to THC, and, through a process of oxidation, THC becomes CBN in aged cannabis. THC contains four extra hydrogen atoms, and aside from that, their chemical makeup is the same in hemp plants. Over time, with exposure to heat, light, and air, THC loses the hydrogen atoms, and thus the THC level in a sample decreases while the CBN level rises.
Health Benefits of CBN Oil
There are many reasons users choose to consume hemp-derived cannabinoid products, and experiences differ from person to person. Early research suggests that CBN offers a number of health benefits; however, further research is needed.
As a cannabinoid, CBN interacts with the body's endocannabinoid system, which plays a role in regulating sleep. For this reason, CBN is most commonly associated with helping prepare for a good night's rest.
The Benefits of CBN Combined with CBD
Both CBD and CBN offer wellness benefits that support a good night's rest. Both are non-psychoactive and, when consumed in unison, work together synergistically to help your body prepare for rest.
CBD can help to promote a sense of mental calm and physical comfort, while CBN offers support for natural sleep time readiness, the ideal way to end the day as you wind down for bed.
The effects and benefits of using a CBN and CBD blend vary from person to person as everyone's body responds differently. And the reason for using GOODNIGHT as part of your nighttime routine may differ from someone else's.
Cannovia's GOODNIGHT full-spectrum CBD oil contains 700mg of CBD and 300mg of CBN, which is among the highest CBN concentrations on the market. Each bottle, containing 1000mg of hemp-derived cannabinoids, supports relaxation and comfort with an easy-to-use dropper ideal for first-timers and experienced users.
Full-Spectrum CBD and CBN for the Full Spectrum of Benefits
Full-spectrum CBD and CBN products are ideal for use in the evening as, together, they produce the entourage effect. Full-spectrum cannabinoid products encourage rest as CBD, CBN, THC, CBC, other cannabinoids, terpenes, and flavonoids work in synergy for a combined greater effect than each can offer individually.
How to Use CBN Oil
The optimal CBN oil serving varies from person to person and will depend on the brand you are using. It's always best to follow the instructions on the bottle, starting with the suggested serving size (½ dropper)and gradually increasing until you achieve the desired results.
CBN Serving Size
To support and manage your natural sleep patterns, most GOODNIGHT users find that the 1000mg hemp concentration in the product is optimal because you can adjust the serving size gradually from ½ a dropper up to 1 full dropper. By taking time to learn how your body reacts to different healthful servings, you can find the right amount for the best experience.
Timing of Use
CBN oil is usually consumed within the hour before bedtime as part of a wind-down routine that promotes healthy sleep. This may include yoga, the removal of blue light (such as TV and mobile screens), and a bath or shower.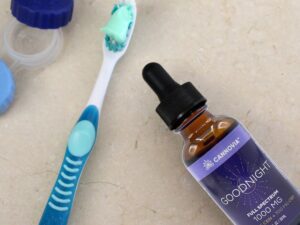 Consumption Options
Because products like GOODNIGHT contain high concentrations of both CBD and CBN, it's a convenient, easy way to add cannabinoids to your nightly routine. The GOODNIGHT oil should be held under the tongue for 30 seconds before swallowing, and the addition of peppermint to the drops makes the consumption of full-spectrum CBD and CBN easy on the taste buds.
Cannovia GOODNIGHT CBN and CBD Oil Drops
All ingredients in Cannovia Goodnight are all-natural and non-intoxicating, suitable for individuals who follow a plant-based diet and lifestyle. With Cannovia CBD and CBN oil, you'll benefit from the full range of health-supporting properties without any side effects.
Cannovia's drops are 100% gluten-free and vegan, with no artificial colors, sweeteners, or preservatives, and they're produced with USA-grown, non-GMO industrial hemp.
Other ingredients in Cannovia's GOODNIGHT include beta-caryophyllene, nerolidol, limonene, and other hemp compounds that support your overall well-being.
Each batch of GOODNIGHT is third-party lab tested, which guarantees that there are no chemical fertilizers, pesticides, or heavy metals present.
This high-quality, high-strength, 100% natural product contains 17.5mg of CBD and 7.5mg of CBN per serving, while the THC level of under 0.3% ensures that the product is non-intoxicating.
CBN Oil FAQs
Is CBN oil safe?
CBN derived from hemp is well-tolerated by humans, and there are no known incidences of overdoses or dangerous side effects. However, if you have not tried CBN oil before and take other medication,
you should consult with a healthcare professional before starting. Always start with the lowest recommended dose in order to monitor how your body responds to CBN, and you can always take half the recommended serving size when you're just starting out.
Does CBN come from the cannabis plant?
Yes, CBN occurs naturally in cannabis in low concentrations. It can be extracted from industrial hemp to produce CBN oil and other CBN products.
Can CBN be taken as a natural sleep aid?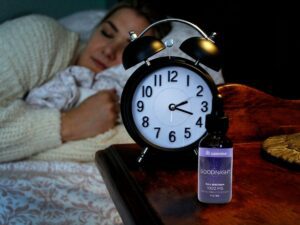 CBN, derived from industrial hemp, is completely natural and non-intoxicating. It is often taken as part of a before-bed routine to prepare for a good night's sleep and as an alternative to over-the-counter sleep aid medication.
Does CBN oil make you high?
CBN shows no evidence of psychoactive effects despite being a byproduct of THC degeneration. Whether you use a broad-spectrum CBN product or a full-spectrum CBN product, the level of THC is so low that there will not be any psychoactive effects.
How long does CBN take to work?
This will depend on the serving size and product you're using, but you should start feeling the effects between 15 and 60 minutes after ingesting CBN. If incorporated as part of your night routine for sleep benefits, it should be taken an hour before bed.
Is broad-spectrum CBN or full-spectrum CBN better?
The only difference between broad-spectrum CBN and full-spectrum CBN is the level of THC. Both are derived from industrial hemp and contain the full range of cannabinoids, including CBD, CBN, and other hemp compounds, but broad-spectrum CBN has had all traces of THC removed. The effect of this is that broad-spectrum products may not offer all the synergistic benefits compared to full-spectrum products.